This personal message from Our Land, Our Voice, and the Owyhee Basin Stewardship Coalition:  Visit http://ourlandourvoice.com/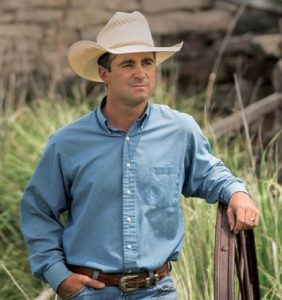 Friends:
My great-grandfather came to Malheur County from the Basque Country when he was 12 years old. He later bought a ranch in Arock to raise sheep and eventually his family.
Today, my wife, children and I work alongside my parents on the same ranch. We now run a cow-calf operation, relying upon public lands to graze our cattle for half of the year.
The reason that our family and many others can continue to build a community here is because we realize that if the land does well, we do well.  To this end, we work with federal land managers to be good stewards of this land.
The families who live, work and play in Malheur County are the ones who have cared for the land every day, every week and every month for 150 years.
The people of the Oregon Natural Desert Association and KEEN Footwear will tell you that a national monument won't push us out. They say that everyone who has access today will continue to have access in the future. They say that ranching, star gazing, hiking, hunting and fishing will continue.
But they never say at what level.
If roads are closed and current management practices restricted, how will we maintain miles of water lines that provide the most precious resource in the desert to not only our cattle, but all wildlife who reside here? How will we, as volunteer firefighters, get our pickups and water trucks across the land to put out wildfires? How will the land be rehabilitated after a devastating wildfire? How will we limit the spread of noxious weeds?
If we don't have access, we can't work. If we can't work, we can't live. What's going to happen to the land if we go away?
That's why we're asking for your support to stand with Eastern Oregon. We have two short weeks left. Today, please consider making your voice heard by visiting OurLandOurVoice.com.
Elias Eiguren
Fourth-generation Malheur County resident