First published in the Idaho Stateman.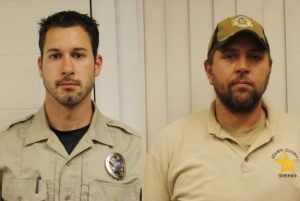 Three years after two sheriff's deputies shot and killed a Council rancher, a wrongful death lawsuit filed by the family has been settled for $2.6 million.
Adams County sheriff's deputies Brian Wood and Cody Roland shot and killed Jack Yantis on Nov. 1, 2015, while the rancher was attempting to put down his bull that had been severely injured in a car crash.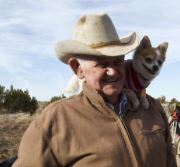 A car driven by a Nampa couple struck the bull on U.S. 95 in front of the Yantis ranch north of Council. County dispatchers had called Yantis, 62, at home to tell him to take care of the injured animal. He went to the road with his rifle to euthanize it. The deputies said Yantis held his rifle in a threatening manner and refused commands to lower it. They shot him 12 times.
Following a nine-month investigation by Idaho State Police, the Idaho Attorney General's Office and the FBI, both state and federal prosecutors announced they did not have enough evidence to file criminal charges.
The two deputies no longer work for Adam County. Roland resigned one month after the shooting. Wood left after being on paid leave for 10 months following the shooting. County representatives would not say if he resigned or was terminated.
The family filed a wrongful death lawsuit against the county, Wood and Roland in October 2017. A federal judge dismissed the case on Nov. 20 because a settlement had been reached.
The Statesman confirmed the settlement amount Tuesday via a public records request with the Idaho Counties Risk Management Program, a self-insurance pool that insures local governments, including Adams County.
When the settlement was announced earlier this month, Yantis' widow, Donna, told the Associated Press that the end of the legal action didn't bring closure. "No amount of money can replace him," she said of her husband.
See also: Revisiting the Jack Yantis Shooting.