7 Years After Police Shot LaVoy Finicum in Back, Arizona Family Asks Supreme Court to Hear Case
It was senior recognition night at Jeanette Finicum's daughter's high school basketball game on Jan. 26, 2016, when Jeanette started hearing that something had happened to her husband, Robert "LaVoy" Finicum.
A Mohave County, Arizona, cattle rancher, father of 12, and foster parent, LaVoy Finicum was among a group of people who participated in a 41-day occupation of Malheur National Wildlife Refuge in Oregon, 700 miles from his home. It started on Jan. 2, 2016. They were protesting federal land use policies—something LaVoy Finicum had been speaking about a lot on his YouTube channel, "One Cowboy's Stand for Freedom."
Jeanette had just visited him at Malheur and everything was fine. She was sure it still was until she went to the hallway to charge her phone and he didn't answer when she called.
"I knew something was wrong because he promised that he would always pick up," Jeanette Finicum told The Epoch Times.
Soon she received a call from Lisa Bundy, whose family lives on a ranch neighboring the Finicum's ranch and whose husband, Ammon Bundy, had been following LaVoy's vehicle from Malheur to a speaking engagement.
They were invited by Grant County Sherriff Glenn E. Palmer to give a public presentation on land rights and the Malheur occupation. Palmer was friendly to the group. It should have been a simple trip to give a speech.
Shot in Back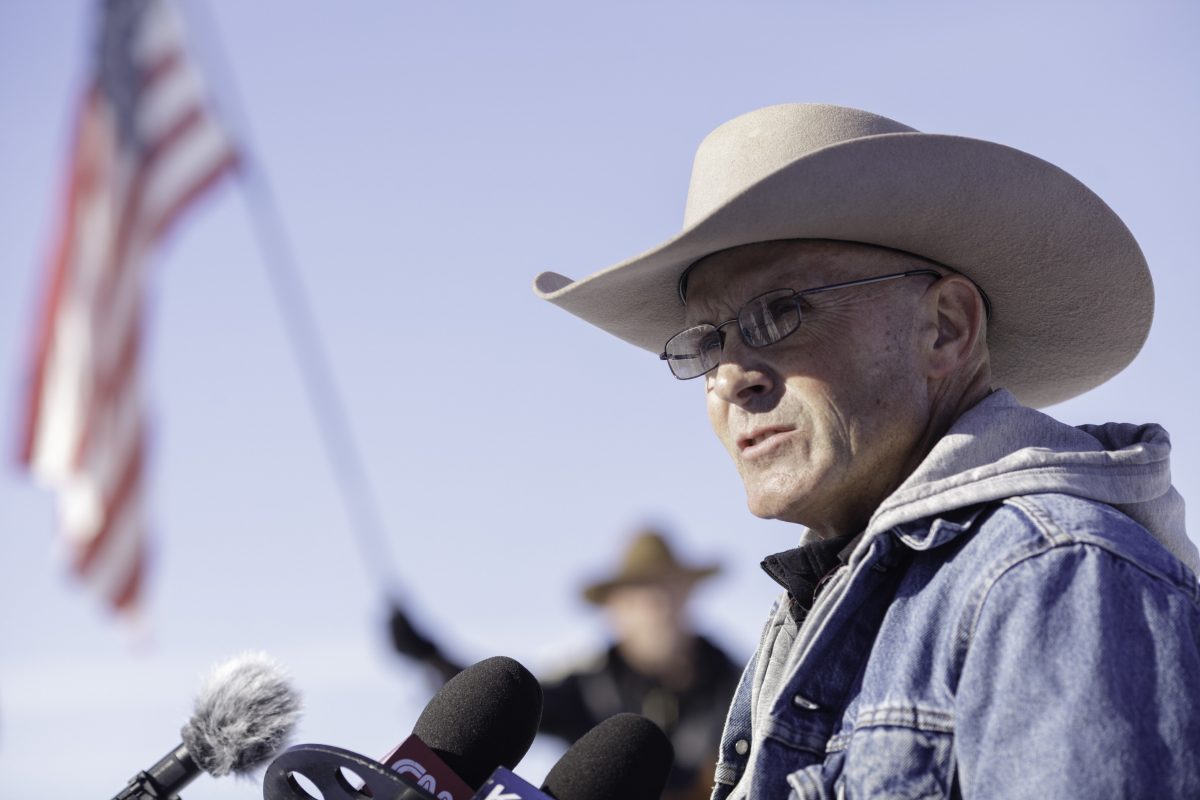 But Lisa Bundy had terrible news.
"She is hysterical and screaming in the phone to me. 'They shot and killed LaVoy! They shot and killed LaVoy!' I dropped the phone and got hysterical."
Jeanette's brother-in-law was next to her. They held each other and cried.
"People were real quiet around us. They didn't know what to say," she recalled. "This is a small town here. [LaVoy's] dad and mom were there at the basketball game. My other children were there. They paused the basketball game, had our family come down, and we were all informed—my children, his parents. The local police officer invited us to come across the street to the sheriff's department to make phone calls to see if we could get any confirmation of any kind."
The family tried to get answers from Oregon law enforcement.
"They refused to give us any information," Jeanette said. "They were really rude, unkind, and would not offer even the police officers any information in reference to who was killed and who was wounded."
The family went home without answers. It was three days before the sheriff's department went to the Finicum house and officially informed them that LaVoy had been shot in the back and killed by law enforcement—state police or the FBI—during a roadblock stop on a snowy, desolate section of Oregon Highway 395.
No Warrant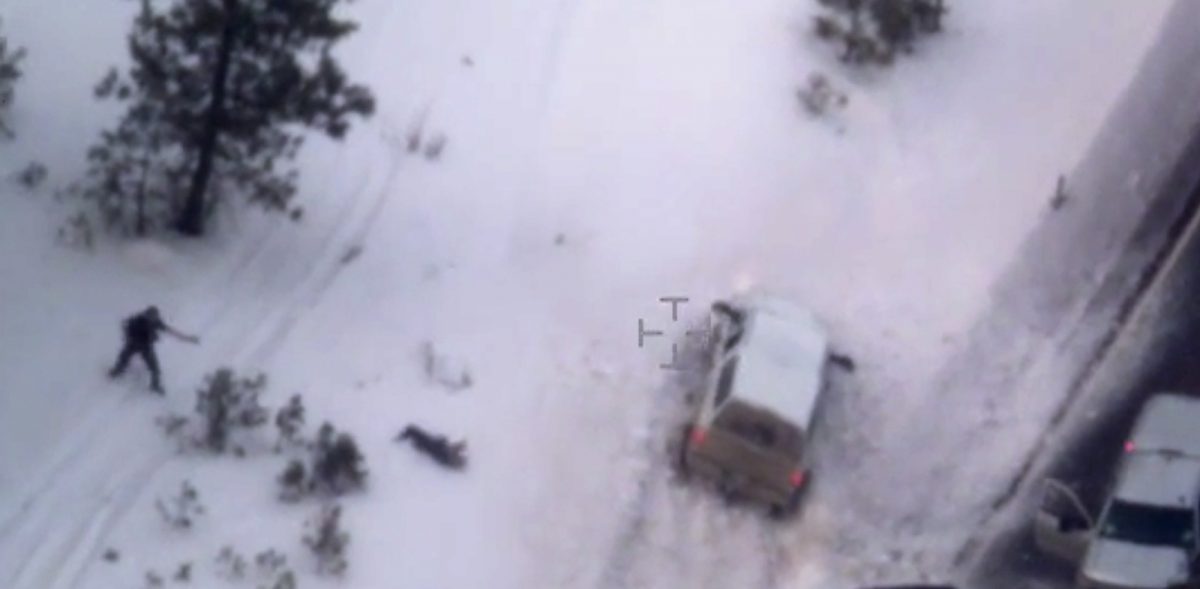 "[The government] wanted a swift resolution to the problem at Malheur. People were starting to listen to them. Their gatherings were becoming 200, 300, 400 people," Jeanette Finicum said.
LaVoy became a natural spokesman for the group because he was able to communicate in a clear style that resonated with people.
"They would have been talking about the Constitution, property rights, liberty and to stand up, because they were in an area where there were a lot of ranchers, and they were all similarly being affected by the overreach of the government that was happening there."
Finicum was not at Malheur when he encountered law enforcement. The roadblock was an hour away.
Driving in the first vehicle, Finicum stopped at the first roadblock where state police pointed guns with red lasers at him. He stayed in his truck.
"I'm going over to meet the sheriff in Grant County. Come along with us, and we can talk about this over there," Finicum told law enforcement in a video recorded by passenger Ryan Bundy. "You can go ahead and shoot me. Put the laser right there. Put the bullet through the head. OK boys? It's going to get real. You want my blood on your hands? Get it done. Because we've got people to see and places to go."
There was no arrest warrant and no probable cause to arrest, according to attorney Roger Root, who is handling a wrongful death case for the Finicum family.
"They just claimed they were doing a felony stop. Under the Fourth Amendment, which is the right of the people to be secure from unreasonable searches and seizures, including seizures of a person, there's no such thing in the law as a felony stop," Root told The Epoch Times. "They need probable cause to believe a particular crime is committed by a particular person."
Finicum and his passengers considered calling someone for help, but 20 miles from town, there was no cellphone signal. Finicum figured the sheriff they were meeting was about 50 miles away.
He sped away from the first roadblock. But around a curve, another roadblock was waiting, with law enforcement standing in front of vehicles. He tried to drive around it and got stuck in the deep snow on the side of the road.
Shortly after, he got out of the vehicle and walked through deep snow with his hands up.
The next part of the video is a matter of controversy. His hands went down and instantly, he was shot in the back and fell to the ground.
---
Call 1-800-RANGE-4-U