RANGE magazine's book, Quinlan & Jones, takes gold at the WRMA
On October 23, the Will Roger's Medallion Awards (WRMA) honored RANGE magazine won two Gold Medallions for the book "Quinlan & Jones," one for its writers and illustrator, the other for overall quality and graphic design. 
"Quinlan & Jones" Wins Gold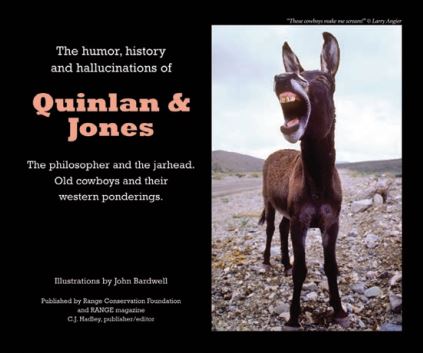 "Quinlan & Jones" was published in 2021 by RANGE magazine and the Range Conservation Foundation and follows in the path of numerous award-winning books edited by CJ Hadley and illustrated by John Bardwell. Humorous and moving, "Quinlan & Jones" will become a beloved addition to your collection of RANGE publications. Order it today at the discounted price of $21.  
---
Call 1-800-RANGE-4-U