To take advantage of this amazing offer, SUBSCRIBE NOW! 1-800-RANGE-4-U
RANGE magazine has a lot in common with the good folks whose stories we tell. We're all about western ranching and the American cowboy, we work hard, live simply, and take care of the people who are most important to us, our readers. In preparation for a season of giving, RANGE is making an offer you shouldn't refuse.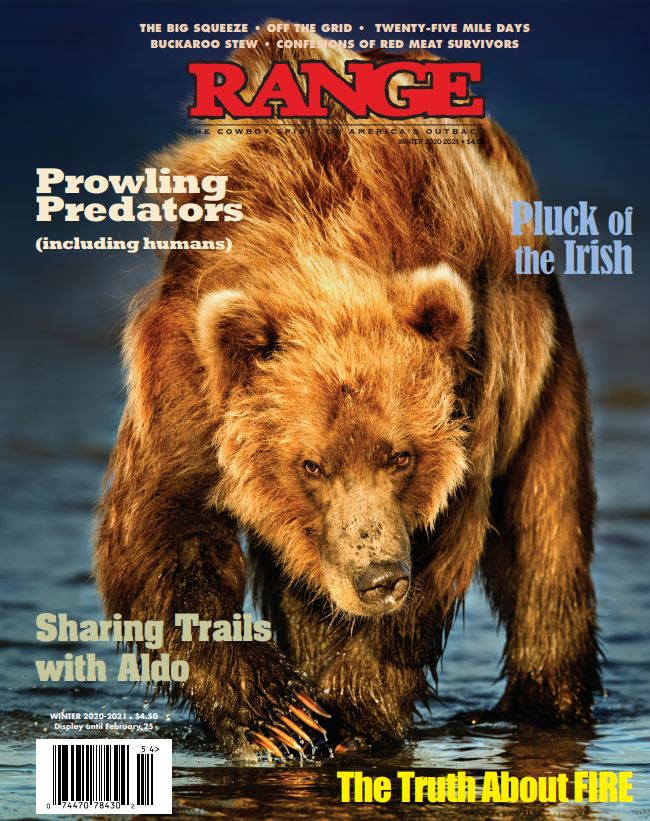 Subscribe now at just $18 for the year and receive our hard-hitting and beautiful Winter issue FREE! You can subscribe or renew your subscription now for 2 years for just $34.95 and receive a FREE 2021 Real Buckaroo Calendar.
After you take care of yourselves, be like RANGE and take care of the people you love with gift subscriptions and calendars. This offer is for a limited time, so don't wait! Bring America's Outback into the comfort of your own home.
To take advantage of this offer call 1-800-RANGE-4-U or go to our SUBSCRIPTIONS page.