#1 – LaVOY FINICUM'S DEATH WAS COMPLETELY UNJUSTIFIED.  May he rest in peace.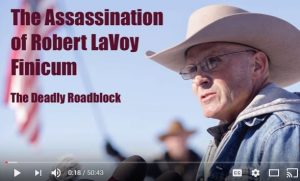 Compelling new forensic evidence shows what really happened.  WATCH THE VIDEOS.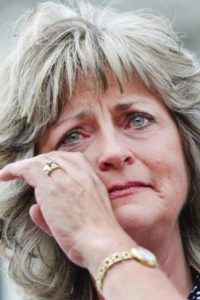 Based on the Constitutional presumption of innocence until proven guilty, the outcome of the Oregon Standoff Trial, in which the Defendants were unanimously found Not-Guilty, clearly demonstrates that LaVoy Finicum's involvement in the Refuge Occupation was not unlawful.  While the federal government continues to exercise and apply excessive force to people involved at every opportunity (witness the treatment of Attorney Marcus Mumford), the FBI is still distorting and trying to dodge the truth about what really happened to LaVoy.  There were no arrest warrants, and at this point, based on the outcome of the trial, obviously there was no legitimate probable cause or any legally justifiable basis for the stop. The entire operation was a Fourth Amendment violation.  And the intentional escalation and excessive force used to kill LaVoy were much worse.  
What a bittersweet result the trial verdict must be for the Finicum Family.  
Now, the Federal Government, Governor Kate Brown, and the Oregon State Police need to be tried and held accountable not only for LaVoy's death, but for the Elaborate Cover-up they have engaged in regarding the real facts regarding his shooting.
#2 – IN OUR GOVERNMENTAL SYSTEM OF SO-CALLED CHECKS AND BALANCES AND SEPARATION OF POWERS, FROM START TO FINISH THE JURY VERDICT WAS THE FIRST CHECK GOVERNMENT HAS EXPERIENCED REGARDING ITS ABUSE OF POWER IN THE CASE.
#3 – IN HARNEY COUNTY THERE WAS A TOTAL BREAKDOWN OF SEPARATION OF POWERS.
#4 – FEDERAL OVERREACH AND ABUSE OF POWER  (and ARROGANCE) ARE REAL — AND GETTING WORSE.
#5 – AMMON BUNDY, RYAN BUNDY, DAVID FRY & OTHER INCARCERATED DEFENDANTS ARE/WERE INDEED POLITICAL PRISONERS.
#6 – INJUSTICES TO THE HAMMONDS SHOULD NOT BE FORGOTTEN, AND CONTINUED ACTION SHOULD BE TAKEN TO ADDRESS THEIR CONTINUED INCARCERATION & SITUATION.
AND #7 – HARNEY COUNTY NEEDS A NEW SHERIFF – Harney County Seriously Needs a New Sheriff!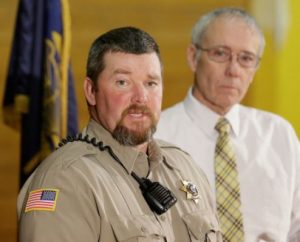 The Real Conspirators ^^^^^^