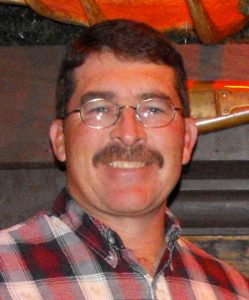 According to a recent bio, Todd is a rancher, writer, entrepreneur, property/natural resource attorney, and property rights advocate. He is also a husband, father, and grandfather.  He has extensive unique and diverse experience with government and  believes that local government is important enough that, as a matter of principle, it should be based on sound principles rather than treated like a high school popularity contest, based on personality factors, including a person's last name, or which side of the tracks or side of the county) one lives on.
Todd and his family bought part of the Marion Kesler Ranch near Kanosh, and have lived in Millard County for approximately 15 years.  For the full story, SEE: The Whole Story.  In a previous article, written several years ago, Todd explained why they moved to Millard County.  SEE: Why We Moved to Millard County — the Sound of FREEDOM.  If You're Interested in his Resume, Click HERE>>TM MC Resume 3.2018
After local attorney Jim Slavens was killed in a car accident in 2012, in order to help out, Todd agreed to step in and take over 4-5 of Slavens' pending cases — primarily including federal civil rights cases.  At least three of those cases were against Millard County for Civil Rights and Due Process violations.  That gave Todd new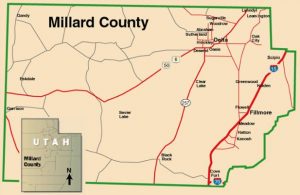 opportunities to see the ugly underbelly of Millard County government, including policies, practices, and plain old good ol' boy politics — stuff that most people probably aren't even aware of.  And once his eyes were opened, he has had multiple opportunities to observe that side of the equation since then. Todd has written extensively about the challenges with Millard County land-use ordinances and administration, including how the unreasonable, boilerplate, one-size-fits-all ordinances were adopted with little, if any, public input, and little, if any, understanding by the county commissioners, and the challenges of balancing property rights and economic development in Millard County.   SEE the latest — The Current Status of Property Rights in Millard County — the Struggle Continues and/or  Due Process & Equal Protection in Millard County — a Case Study.
CHALLENGING THE NARRATIVE
. Todd has often found himself challenging popular, conventional narratives. One of his favorite sayings is "there is virtually always more to the equation than meets the eye."  In 2014, he stood up, challenged the popular, conventional narratives in Millard County, and saw peoples' eyes beginning to open.  In 2016, with the 
Rangefire! blog
, Todd joined forces with CJ Hadley, editor/publisher of 
Range magazine
, Marjorie Haun, editor of 
Free Range Report
 , and Trent Loos with
Rural Route Radio
, to challenge the conventional, single-dimensional narrative being presented by the mainstream media about what was going on in the West, particularly with respect to public lands issues, including the whole story regarding the Hammonds, Bundys, Finicums, Gleaves, and Woods, as well as Dan Love and others, in the propaganda War on the West that was being waged at the time by environmental preservationsts and the Obama Administration's as part of their national monument PR campaigns in both Southeastern Utah and Southeast Oregon
At the time, the multiple pieces Todd wrote included a multi-part series about "The New Normal" in the War on the West, and the 
Seven Realities that Nobody Wants to Talk About
, including one part about the fundamental concepts of 
Prior Appropriation and Beneficial Use.  
His work has been influential in the discussion of those issues, including the outcome of multiple court cases, and in shifting and rounding-out the previous, one-sided narrative regarding those issues and the people involved, by working to focus the discussion on the fundamental principles at stake, as they relate and apply to the events and personalities involved.  And the record speaks for itself.  Contrary to the conventional narrative, in addition to substantial recent reductions in the Bears Ears and Grand Staircase-Escalante National Monuments, Ammon and Ryan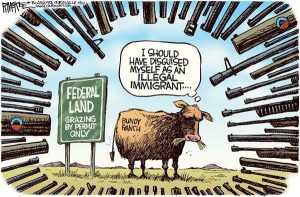 Bundy were fully acquitted in Portland Oregon following a seven week federal jury trial, and in Las Vegas all charges against all the Bundys were dismissed with prejudice.  In her ruling, Judge Navarro expressly found that the federal government and the prosecution had repeatedly lied about what happened, and engaged in "reckless, outrageous, flagrant misconduct in violating the due process and constitutional rights of the defendants . . . that was so outrageous that no lesser remedy than dismissal with prejudice would be sufficient."  There was so much more to the equation than met the untrained eye.
For the past 10 years, Todd has had ongoing and evolving concerns about what he considers to be a fairly narrow, single-dimensional narrative that has typically been presented about the operation of Millard County Government and county policy actions.  Recognizing that there are always at least two sides to every story, as much as anyone in the county, Todd has strived to challenge and balance-out the conventional narrative, by telling the other side of the story. To that end, over the past 10 years, in getting proactively involved, Todd has probably written more letters to the editor and submitted more comments to the Millard County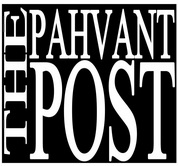 Commission and Planning Commission than any other two (or three) people.  And he collaborated with a dozen or so other Millard County residents and property owners on The Pahvant Post to help challenge the conventional narrative.  He has written extensively about some of the thorniest issues that vex Millard County.  Why?  For the money?  What money?  For the fame?  What fame?  He does it because he cares deeply about how we are governed as a people, with little regard for popularity considerations. Again, the record speaks for itself.
Not surprisingly, sometimes attempts are made to point fingers, resort to hollow labels ("radical," troublemaker, rabble rouser, malcontent, etc.), and blame Todd for divisions and dissension in Millard County, based on his property rights advocacy and efforts to challenge popular local narratives.  Having gained much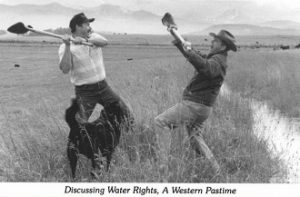 understanding from spending the majority of his life in what is generally known as the Sevier Drainage of the Great Basin, however, Todd maintains that bitter divisions, dissension, and cross-county rivalries in Millard County are a lot older than he is, and he has been well-aware of Millard County's deep-seated political issues for most of his life — since long before moving to Millard County.  And he has written about it — long before now. SEE Water Lawyer — Whiskey's for Drinking; Water's for Fighting.  Growing up in adjoining Sanpete County during the 1970s Todd had close friends with deep roots in the Millard County West side, including at least one friend a generation older (born in the '40s), who said it had been that way as long as he could remember. Despite what some people may say or think, Todd didn't cause the deep division(s) in Millard County, and realistically, ever "fixing" those issues appears to have been well beyond the collective ability of all the people who have lived in Millard County for the past 100 years, let alone the capability of any one person. SEE The Whole Story.
Todd's views have been shaped by many years of experience and close observation of, among other things, infringement of fundamental, inherent rights, including property rights, governmental overreach, and the devastation that can result to lives, families, generational lifestyles, and local economies. For example, In 2016, Garfield County declared an economic state of emergency based on the economic devastation wrought by the Grand Staircase-Escalante National Monument.  SEE Garfield County Declares Unique State of Emergency. Todd has written extensively about this subject matter.  SEE also: Stanton Gleave and the Piute Posse.
Todd is a regular contributor to Range magazine, and to a variety of other publications and media sources, including Newsbud, Rangefire! and Stockman Grass Farmer,  and has written fairly extensively about attorneys, cases, the court system, and legal issues. SEE Speaking of Juries, Welcome to the Neighborhood of Sharp Knives and Rogue Stallions;  A View from the Trenches; Welcome to the New Normal,  and; Addressing Judicial Bias — the Elephant in the Room.  For his latest, SEE: In Search of Atticus Finch.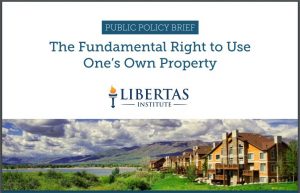 Todd was also solicited by the Libertas Institute to write a public policy brief about the the status of property rights in the State of Utah, and the fundamental right to use one's own property. SEE: the Fundamental Right to Use One's Own Property.
As someone who has extensive experience in the trenches of private sector land-use, business, economic development and real estate development, Todd has learned that the single most important incentive to economic development is healthy respect for property rights, resulting in reasonable  zoning and land-use ordinances, and user-friendly regulation and administration.
Todd is an unabashed fan of the PBS Masterpiece Theater Series Poldark set in Cornwall, England, in the 1780s, following the American Revolution.  According to Todd, for those who are haven't had a chance to gain an understanding of fundamental principles through personal exposure and experience, watching Poldark is a great way to get educated in applied fundamental principles, and while being entertained at the same time.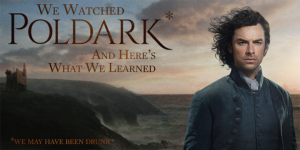 Todd has written extensively about the essential concepts of fundamental property rights, based on prior appropriation (first in time, first in right) and beneficial use (use it or lose it), both as they apply to land-use, natural resources and water rights, including in the Sevier River, as well as grazing, mining, and timber rights. As Todd was visiting with his friend, Piute County Rancher, Stanton Gleave, in preparation for writing a story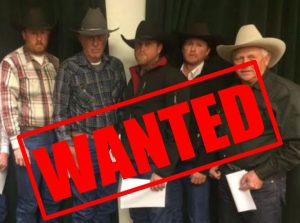 about the Gleave Family for  
Range magazine
 (
SEE Stanton Gleave and the Piute Posse
), Stanton gave a great explanation as to how it all works.(
SEE A Realistic Assessment of Utah's Role in the Public Lands Debate
), As Todd noted in that article, Stanton Gleave is one of few people, including ranchers, who really "gets" the concept of property rights, and how they work. But the concept of fundamental rights — including property rights — seems to be both a sticking point, and an increasingly misunderstood concept.  Property rights have always been a sticking point. (To be addressed in 
Unfinished Business
, an upcoming article in 
Range
 magazine).